Searching for the Best Music Lessons in Pensacola, FL?
At Ron Kaye's Music Instruction, we offer Music Lessons in Guitar, Drums, Voice, and Piano. In fact, we also teach lessons in Banjo,Violin, Mandolin, Ukulele and More! Learn to Play The Best Way with Our Family of Educated, Patient, Fun Teachers. We offer Lessons for kids and adults. If You Want To Learn To Play an instrument, we are Your Home for Music Lessons. We offer Professional Private Lessons with a Strong Tradition of Quality and Customer Satisfaction Since 1997.
WE HAVE PROFESSIONAL, QUALIFIED, EDUCATED, MUSIC TEACHERS:

 We are a Family of Music Teachers with Over 100 Years of Combined Musical Experience! Many of Our Teachers Have  College Degrees in Music Education. We Offer The Local, Reliable, Music Teachers who are Patient & Fun. We Are Interested in Helping You Achieve Your Musical Goals.
WE USE TIME HONORED METHODS AND MATERIALS.

The Best Instructional Materials can be supplemented By Our Experts to Produce Quality Results. W, also, Focus on the Joy of Music! Students Learn Music Through Proven Methods which Enhance their Skills in All Styles (Rock, Pop, Jazz, Reggae, Funk, Soul,  Classical, Etc.).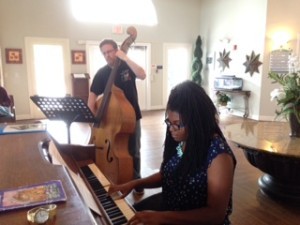 WE TEACH MULTIPLE INSTRUMENTS WITH MULTIPLE STUDIOS.

 There is no Traveling to Multiple Teachers or Studios for music lessons. Schedule Your Private Lessons for 2 or More Family Members at the Same Time to Avoid Hours of Waiting. With us, There is no Driving to Different Lesson Providers Each Month.
VERY REASONABLE RATES :

Credit / Debit Cards Accepted as well as Cash and Local Verified Checks.
A PROVEN TRACK RECORD  OF OVER A DECADE AND A HALF OF SATISFIED CUSTOMERS.
Check Out Our Reviews. 

Our Students and Their Families Have Given Us Great Reviews on the Testimonials Page!
Learning to play an instrument doesn't have to be frustrating! Our teachers are pros at helping you gain confidence and ability as you practice. One of the biggest problems many people may have with music lessons is that they don't want to practice. With our method of instruction, we help motivate our students to want to practice by understanding the process. Once the connection is made between practice and gaining musical skills, a student understands Practice = Greater Skills = More fun!  Let's face it, no sports star, for example, becomes great without practicing their skills. When it comes to music, a connection has to be made between practice and the absolute joy of playing music.
CALL (850)  453-9966 NOW!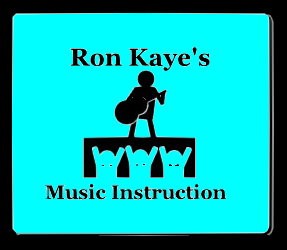 For more information on the benefits of studying music just Google "Long Term Benefits of Music"